Common Mistakes With Facebook Ads
It's helpful to first understand what mistakes to avoid in order to better comprehend how to develop Facebook advertisements that convert. Let's have a look at six typical reasons why Facebook advertising fails and how you may prevent them.
1. Neglecting Engagement and Click-Through Rate (CTR)
Facebook advertisements are a budget-friendly marketing approach. However, marketers frequently make the mistake of neglecting to place enough focus on interaction and Click-Through Rate (CTR), which have a significant impact on campaign cost per click.
The problem is that many individuals want to begin their Facebook ad campaigns as soon as possible, but don't take the time to ensure they're collecting the correct data. They'll be left without a method to evaluate their Facebook advertising outcomes and waste money on clicks that resulted in no conversions.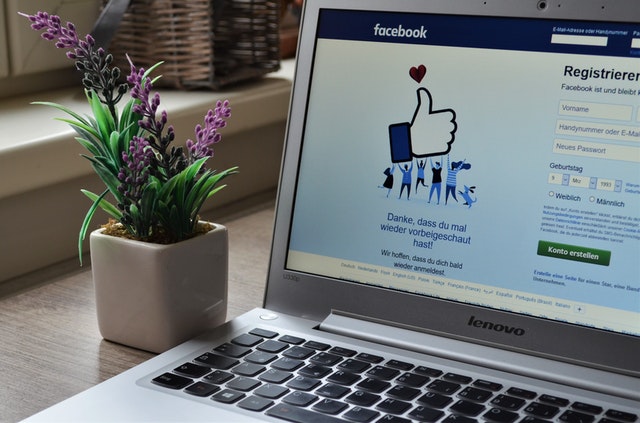 2. Ads Aren't Tailored Towards the Customer
Another cause for Facebook ad failures is that they aren't built to match the consumer's position in their purchase journey. Someone who has never heard of your company would react differently than someone who is about to finish shopping. The advertisements should be modified to reflect this.
Keep in mind that Facebook is a low-intent marketing channel. This implies that the bulk of people on the platform use it for social rather than commercial purposes. Of course, this isn't to say that Facebook advertising can't result in purchases. Rather, it's essential to keep track of the various stages of a customer's trip while developing your advertisements.
3. Failing to Grab Attention
The next stage is to create and optimize the ad creatives you've chosen. Unfortunately, this portion of the procedure is frequently neglected by marketers, resulting in them failing to successfully catch visitors' attention.
To get people's attention, you must optimize the ad image and the first two lines of ad text. These are the things users will see when viewing Facebook ads, therefore they're important "scroll stoppers" in terms of gaining their attention. It'll be tough for your advertisement to promote interaction and conversions if it doesn't catch people's attention.
4. Targeting a Small Audience
It's crucial to have a well-known audience when it comes to promoting products. It's critical, however, to define your target audience carefully. One reason Facebook ad campaigns may fail is that the target audience is too limited or restricted.
As we already said, Facebook has a comprehensive range of sophisticated targeting capabilities and tools for developing advertisements. Although you want your advertisements to be seen by people most likely to convert, it's critical that you don't restrict your reach in the process. Facebook is an excellent platform for raising brand recognition.
4Business Group
4Business Group can handle all your marketing needs. For over 20 years we've helped Brisbane clients by providing design Brisbane services, website design, signage, signage design, signage printing, and more! We have partnered with some of Brisbane's fastest growing businesses and have helped them embrace the power of digital marketing through our integrated marketing services including website design Brisbane, SEO Brisbane, digital marketing, Adwords and SEO optimisation and business branding, printing and signage Brisbane and signage Geebung. We have the best web development team to help with your Brisbane website, and are also banner specialists Brisbane and offer banner printing Brisbane. We don't just service Brisbane, but also offer SEO Sunshine Coast and local SEO Sunshine Coast. Contact us now at 1300 404 777 or info@4businessgroup.com.au.