Hazards When Building Your Own Website
If you don't know how to avoid these four perils, developing your own website may backfire on your business, brand, and bank account – ultimately costing far more than you expect. So, before you go rushing off to build your own website in the hopes of saving money, make sure you understand what those DIY web construction services are withholding from you:
1. Time
Do you have a strategy for assisting your visitors in locating what they want and motivating them to connect with your brand – all in a matter of seconds? If you don't reel people in with the appropriate message, most folks will bounce away quickly.
You may learn marketing, branding, consumer behavior, copywriting, SEO, photography, videography, design, information architecture, HTML/CSS/DB administration just as you might learn to construct your own home.
Unless these abilities are already in your wheelhouse, the most cost-effective approach to spend your time is working on your business. That does not, however, imply that you cannot be creative. In fact, a good partner will work collaboratively with you to understand your goals and implement them.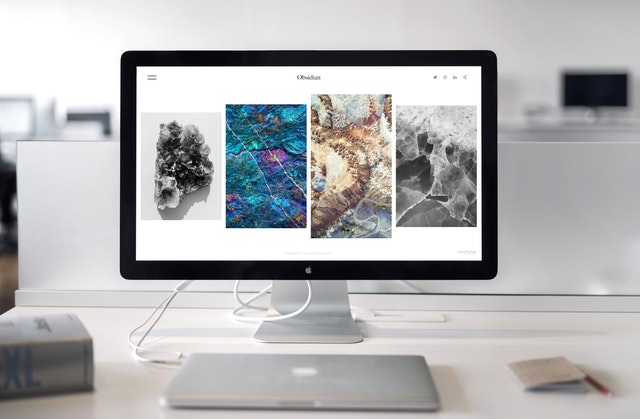 2. Content Control
Your site provider may use your material in any manner they choose, without asking or notifying you, when you contribute it to a free website service. It should make you uncomfortable. A competent business partner, on the other hand, will be just as concerned about your branded content as you are.
When it comes to copyright rights, hiring a professional is definitely worth the money. If you want to use images or videos on your website that you did not create yourself, working with a specialist can save you thousands of dollars in potential fines and hours of your time avoiding IP concerns.
3. Bad SEO
Anything that makes it more difficult for customers to locate your website on Google is detrimental to your business. However, due to sluggish load times, weak analytics, and significant SEO limitations (that is, Search Engine Optimization-the art of making your website as easy to find as possible), most DIY websites do exactly that.
The most popular free website builders as of this writing offer basic SEO tools, but they don't give you the level of control you need if you're serious about SEO. Most notably, they don't support automatic 301 redirects. Even if a site was previously a top result, without 301 redirects it's almost certain to be ranked lower now!
Naturally, there's more to SEO than a collection of tools. Google scans each word on your website and adjusts its criteria on a daily basis. Writers of high-quality material adhere to these standards. They know how to build websites that are well regarded by Google while also preserving the business's identity.
4. Poor Brand Image
It's true that today's DIY sites look great. However, without a professional to help you, it can be difficult to make your brand appear professional. Here are some potential issues:
Perhaps your email address doesn't match your domain name because your web service didn't support it.
On your website, there may be an advertisement for another firm (or worse, your competitor) on the landing page.
Your website may feel out of sync with the ever-changing nuances of the internet.
Don't assume your customers won't notice. Red flags like these, whether big or little, are a fantastic approach to alarm consumers and even the safety of your site.
4Business Group
4Business Group can handle all your marketing needs. For over 20 years we've helped Brisbane clients by providing design Brisbane services, website design, signage, signage design, signage printing, and more! We have partnered with some of Brisbane's fastest growing businesses and have helped them embrace the power of digital marketing through our integrated marketing services including website design Brisbane, SEO Brisbane,digital marketing, Adwords and SEO optimisation and business branding, printing and signage Brisbane and signage Geebung. We have the best web development team to help with your Brisbane website, and are also banner specialists Brisbane and offer banner printing Brisbane. We don't just service Brisbane, but also offer SEO Sunshine Coast and local SEO Sunshine Coast. Contact us now at 1300 404 777 or info@4businessgroup.com.au.