How to Create Customer Loyalty in Your Business
Customer loyalty is one of the most essential aspects of today's business plan. A new client is generally more costly and time-consuming than a regular customer, and they are more likely to keep buying your goods based on their experience.
A new client is more costly and time-consuming than a returning one.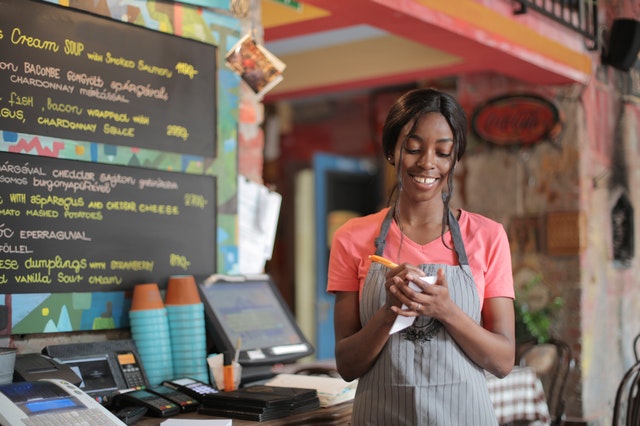 Building a Customer Relationship
There is no better feeling than being recognized by the owner or bartender of your favorite bar. He already knows what you'll have, provides you with extra attention in your drink, or takes your order before other customers. Doing these things will offer your consumers a sense of being remembered and part of your company.
Another crucial factor to remember is that you should offer your firm a friendly face, someone who your consumers may communicate with. We understand that staying ahead in the game requires technological innovation, but human connections will always make a difference.
Provide the Best Service
Deliver on all of your promises in order to establish consumer loyalty. One of the most effective strategies to enhance client loyalty is to maintain the highest possible standards on everything you have promised. Making your business stand out from the competition!
Make your value a part of your brand by focusing on what satisfies clients and exceeds their expectations, give them more than they expect, and be certain there won't be a need for them to look elsewhere.
It's also important to have continuous interaction with your clients so that you can strengthen your connection with them. Because it keeps you fresh in their minds, it allows you to approach them more easily.
It's critical that you have databases with contact information and that you actively manage your social media accounts in order to do this. You may send them birthday emails, kind reminders, or inform them about what is going on with your firm in a creative or amusing manner so they feel part of your community using these technologies.
4Business Group
4Business Group can handle all your marketing needs. For over 20 years we've helped Brisbane clients by providing design Brisbane services, website design, signage, signage design, signage printing, and more!  We have partnered with some of Brisbane's fastest growing businesses and have helped them embrace the power of digital marketing through our integrated marketing services including website design Brisbane, SEO Brisbane,digital marketing, Adwords and SEO optimisation and business branding, printing and signage Brisbane and signage Geebung. We have the best web development team to help with your Brisbane website, and are also banner specialists Brisbane and offer banner printing Brisbane. We don't just service Brisbane, but also offer SEO Sunshine Coast and local SEO Sunshine Coast. Contact us now at 1300 404 777 or info@4businessgroup.com.au.