Improving User Experience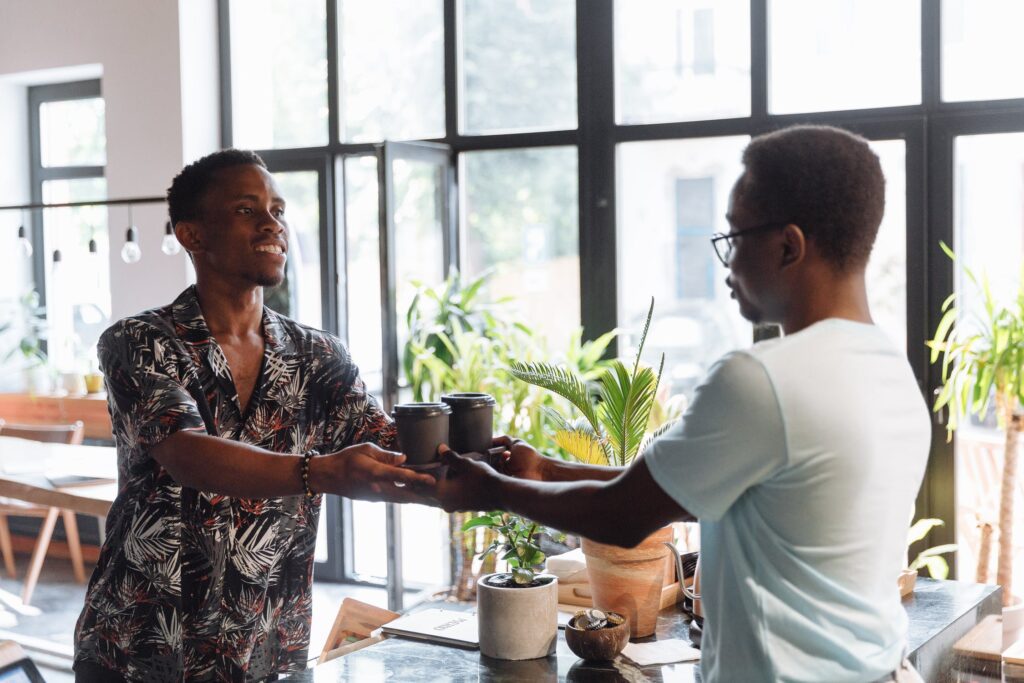 You would not buy anything if you went into a real shop and the items were scattered out in a random line, the checkout was difficult to find, and the personnel were unpleasant. You would most certainly not return.
When it comes to your e-commerce business, things aren't any easier. In fact, because customers can find their rivals online far more quickly than in person, you must work even harder to capture their attention.
What is UX?
The user experience [UX] is the overall impression someone has when they visit your website. It's not only about having a nice-looking website that's professional and works properly [although that doesn't hurt]. You must make certain that the copy is easily readable, that the site loads swiftly on mobile devices, and that calls to action are apparent and particular.
Improving user experience on your website does not have to be difficult or time-consuming. We've compiled a list of our top four methods for improving user experience in order to get more conversions and, as a result, higher earnings.
Mobiles
Smaller screens on mobile devices require that you be more succinct since there is less space to work with. That implies placing buttons and essential call-to-actions [CTA] closer to the top of the page so that consumers don't have to scroll all the way down to find what they're looking for.
When it comes to optimizing their website for mobile, one of the most common UX blunders is speed. Because faster sites result in greater conversion rates, image sizes should always be optimized on your site. Nobody wants to wait more than ten seconds for a page to load.
Make Checkout Easy
There's nothing more irritating for a merchant than high abandoned cart rates. There's also nothing worse for a shopper than an unintelligible, long checkout process. You may make the buyer journey simpler by including the following:
Sellers should indicate their shipping expenses ahead of time on product pages rather than startling customers when they're about to pay.
Allow guests to use a guest checkout option if they do not want to create an account.
Include a progress bar in the checkout process to show customers how many steps remain.
Allow many users to rapidly fill out forms, and offer basic auto-complete functionality to save time.
Consistency
If you want your business to stand out from the crowd, consistency in your website's design and on your social media platforms is a must. From a brief look, you want your consumer to know what you're all about. Inconsistencies might be confusing and make the entire user experience less seamless. The following are some visual aspects to think about:
Do your site's fonts match?
What color palette have you chosen? Avoid using too many colors since it may weaken your brand identity.
Make sure any pictures or images you use on your site are consistent in terms of style.
4 Business Group
Welcome to 4Business Group. For over 20 years we've helped Brisbane clients by providing design Brisbane services, website design, signage, signage design, signage printing, and more! We have partnered with some of Brisbane's fastest growing businesses and have helped them embrace the power of digital marketing through our integrated marketing services including website design Brisbane, SEO Brisbane, digital marketing, Adwords and SEO optimisation and business branding, printing and signage Brisbane and signage Geebung. We have the best web development team to help with your Brisbane website, and are also banner specialists Brisbane and offer banner printing Brisbane. We don't just service Brisbane, but also offer SEO Sunshine Coast and local SEO Sunshine Coast. Contact us now at 1300 404 777 or info@4businessgroup.com.au.