4 Business Group Networking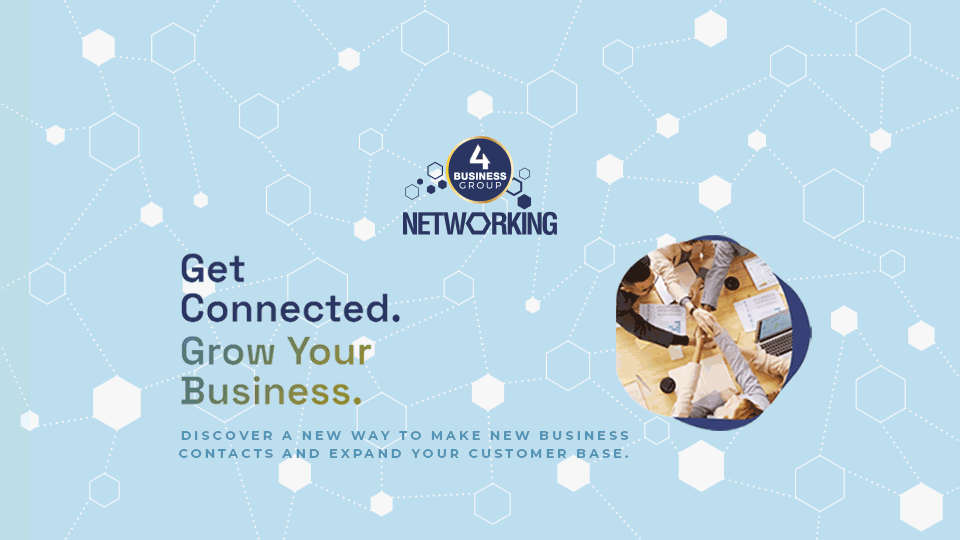 Business Networking
Business networking is an integral part of starting and growing a business. You've probably heard it before: "It's not what you know, but who you know". That's why 4 Business group has launched their new networking site, '4 Business Group Networking!'
We are bringing together thousands of professionals across all industries in Brisbane, in order to make new connections, share skills and knowledge, and form valuable relationships.
It is absolutely free to sign up and create your member profile on the 4BG Networking site, and with the first networking event coming up soon, it's a great time to do so!
So why is networking so important? Let's take a look…
Importance of Networking
Networking can open doors for your company and be invaluable when trying to create connections with potential clients and partners. It is the best way to gain access to resources and groups that will help grow your business.
Networking can take many forms, including conferences, lectures, seminars, local chamber of commerce meetings, trade associations, government events, etc. These are all aimed at connecting people involved in related industries or sectors together for collaboration opportunities.
Business Hubs
Imagine joining a community of entrepreneurs who are ready to help you grow your business. A business hub is a group of entrepreneurs who meet regularly to share ideas and opportunities.
Business hubs often have special speakers or coaches for members, as well as development workshops and events specifically for the hub's members. Business hubs provide their member businesses with tools to grow, but they also give their members access to an incredibly supportive network.
Brisbane is home to some great networking and business opportunities. Brisbane business owners should always be on the lookout for these opportunities. Because there are so many great Brisbane businesses, this creates a great source of specialised knowledge and skillsets that you can tap into. The more help you get, the better your chances are of succeeding.
Business Groups
If you are a Brisbane business owner or entrepreneur, looking to expand your social connections, make new friends and win some business; consider joining a business owners networking group.
If you're looking to grow your business, joining a business group will give you the valuable connections that you need to increase business leads and find new clients. For business professionals who are already part of a business group or organization, keeping up with current events within the industry is another valuable aspect of membership.
To Join a Business Owners Networking Group, check out these 4 tips.
1) Join different groups related to your specialisation. Joining groups related to what you do for work helps you meet similar people who can offer advice on projects or collaborate on ideas together.
2) Get involved by attending meetings regularly. Getting involved means being active, so don't be afraid to make suggestions or ask questions in business group meetings. The more involved you are, the more business connections you'll make.
3) Be consistent. If business groups meet once a week, for example, be sure to attend every meeting. Even if you can't go one time, it's essential that you try not to skip any meetings because that will hurt your reputation and could cause people to stop inviting you.
4) Speak up during presentations. If business professionals give presentations at the business group's meetings, feel free to ask questions about their business if they present themselves as experts in their business field. You could even offer recommendations on how to run their business better based on what you know about the market or industry!
4 Business Group Networking, an initiative of 4 Business Group, is built out of the recognition that networking is about building long-term relationships and a good reputation for your company in the Brisbane business community.
So, we want to help.
We look to foster a community that links people who can assist one another, build trust and support, refer new businesses, and ultimately grow using our extensive pre-existing business database.
Join the 4BG Networking Hub for FREE, and contact us at 1300 404 777.