Web Design & Development Joondalup
Are you on the lookout for expert web design and development services? Then you are at the right place. At 4Business Group, you can find a team of specialist designers and developers. With years of experience, we are proud to serve as the best service team in Joondalup, Perth.
No matter what your business is, you can contact us for web design and web development. We can help you with designing anything from portfolio websites to e-commerce websites. You have complete control over the design and functionalities available with your website. We provide responsive web design services with SEO in mind. You can get much-needed assistance with optimising your pages to secure higher rankings on search engines.
We have expert Web Designers in Joondalup
We are the best Joondalup web design agency. Our team follows the latest trends and technologies behind web design. We are familiar with all the leading CMS platforms such as WordPress, Shopify, Magento, and BigCommerce.
Whether you want to build a website from scratch or improve your existing website, we can help. Our team strives to deliver future-proof websites to all our clients.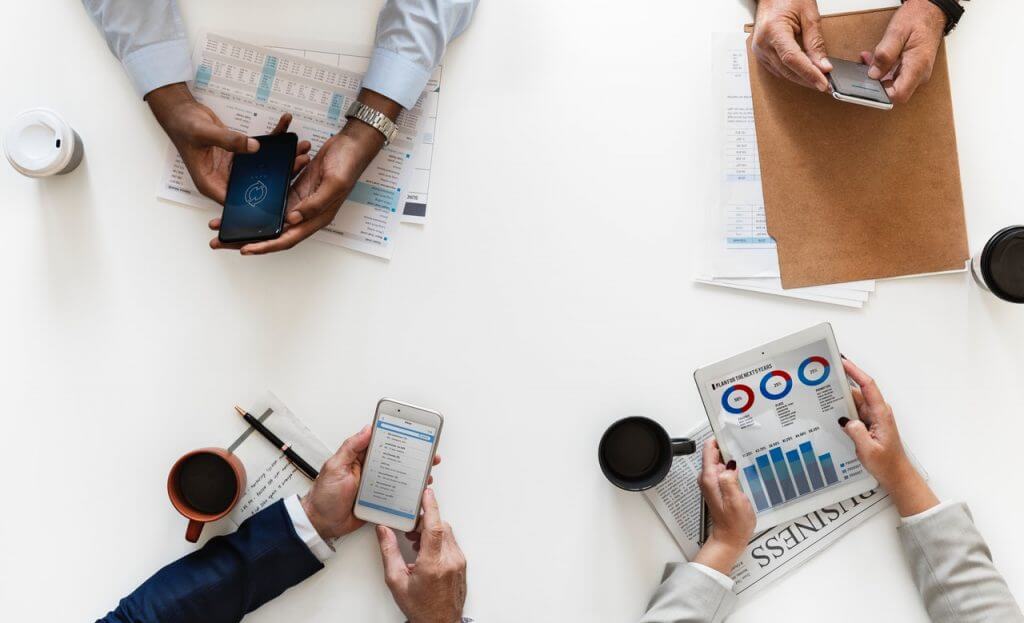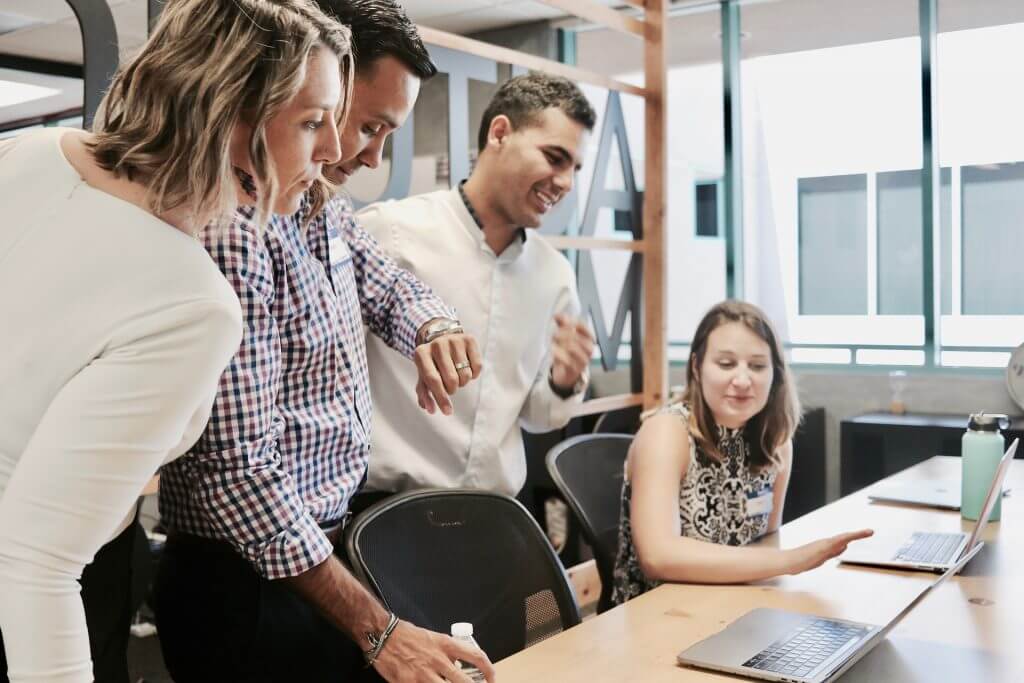 Technologies behind web design and development change fast. We always strive to stick to the latest technologies and offer returns coming with them on your way. Your website will load within milliseconds and will have a highly responsive layout.
This will help you to rank high on search engines and minimise your bounce rates. We also provide affordable web design services while leveraging the latest technologies. 
Your website is one of the biggest assets of your business. That's why you need to make it interesting and appealing to customers as much as possible. Our professional website designers understand it.
That's why we get a better understanding of your audience and design the website accordingly. You can create a strong impact with your website and secure maximum ROI.
We specialise in offering Small Business Web Design Services
A properly designed website can create a significant impact on a small business. We keep that in mind and offer our services. You can partner with us and invest in designing a new website or revamping your existing website. We will understand all your needs and proceed with delivering a perfect website. 
Our Web Designing team will adhere to your budget and deliver the best possible returns you can expect. Our SEO-friendly web design services can further benefit you by attracting traffic. Even if you have no idea, our consultants can help you to get the best results at all times.
Comprehensive Web Design Services in Joondalup
If you are a business owner in Joondalup, it is worth sticking to a local services provider for website needs. That's where we can help. Our team has a good understanding of how to create and optimise your website according to the target market. We don't just focus on designing a website and developing it. On top of that, we will also focus on integrating an SEO strategy into your website. It will help you to boost your traffic and increase conversions. Feel free to contact us to get more information.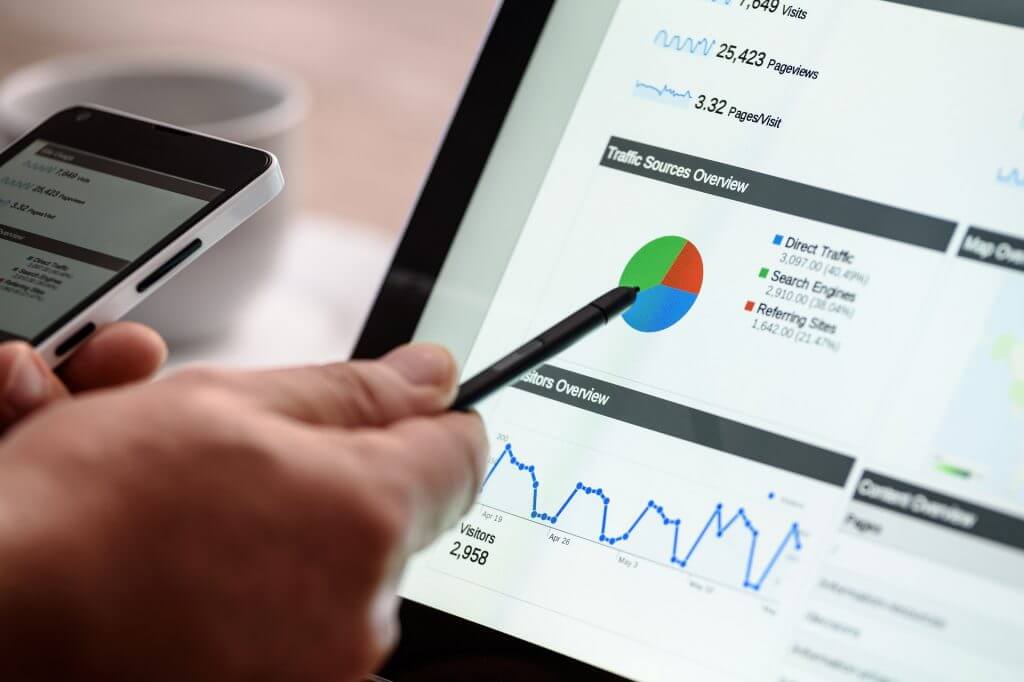 We can help you dominate Google search results
After designing your website, it is essential to rank it on search engines like Google. We can help you with it. As a creative web agency, we have a firm idea for SEO-friendly web design. We will create the UX/UI design and other elements accordingly so that you can secure better rankings on search engines. 
Search engine algorithms change frequently. We put in extra effort to stay up to date with those changes. While keeping that in mind, we create mobile-friendly websites. The small business website design services we offer will surely help you to overcome your competition. Then you can attract more organic traffic to your website and sell your offerings. As a reputed web development company, we only use white-hat SEO methods. This will help you to secure long-term rankings for your website on search engines. 
Here's how we can help you dominate search engines: 
We will start by doing a comprehensive audit of your existing website. This is where we understand the areas we need to focus more on. If we are building a new website, we already accommodate SEO best practices to it. This applies to all websites we design, from WordPress website design to landing page design.
After the initial assessment, we will provide you with a comprehensive report of our findings. We will also incorporate our suggestions to help you secure better rankings.
Once you provide the green light, we will go ahead with the keyword research. We do it while keeping your target audience and competition in mind.
We specialise in on-page optimisation. From optimising meta descriptions and meta titles to keyword density and heading structures, we take care of it all. We even pay attention to other important aspects of on-page optimisation, such as content keyword density and alt-tags for images.
Our content specialists will go ahead and create search engine-optimised content for your business. We do it as a part of our online branding solutions. We create engaging content that pleases both humans and search engines.
We focus on building long-term relationships with you. That's why we take care of website maintenance so that you can dominate search engines in the long run.
Once you start working with us, we will assign a dedicated account manager. The account manager will keep track of your website and provide you with performance optimisations. This will help you to retain your rankings and get continuous traffic.
Contact us for more information
4Busienss Group is your trusted web design partner in Joondalup, Perth
When it comes to web design and development in Joondalup, look no further than 4Business Group. We can help you with getting all your web design and development needs. We don't just offer front-end development or back-end development. Instead, you can expect us to offer full-stack development, covering both. 
We can also help you with any CMS development needs. Our team has expertise with numerous technologies. From PHP development to e-commerce development, we take care of everything. We also adhere to the latest trends, such as responsive web development. Our experts can also help you with developing user authentication systems. 
You just need to reach out to us and let us know about your needs. Then we will understand it and provide an appropriate service accordingly. We will never let you down after accepting your job. 
If you want to get more information, feel free to schedule a web development consultation today. We are more than happy to listen to your needs and provide you with an estimate. Partner with us and ensure your long-term success with your business website.